Instructor Zee Fighting Rifle/Pistol – November 28, 2020
November 28 @ 9:00 am

-

6:00 pm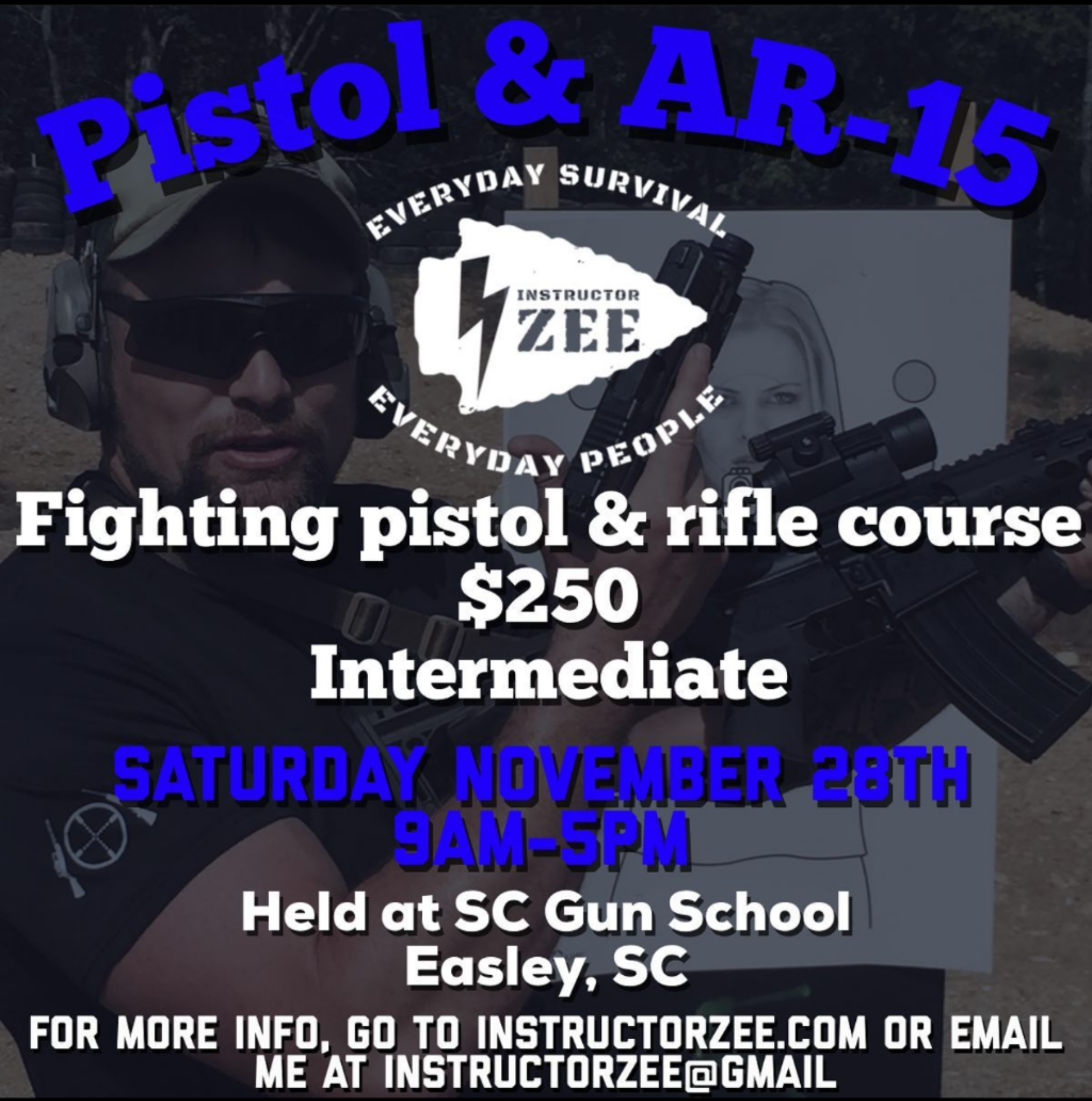 We will spend the first half of the day working our "secondary firearm" aka the pistol. We will refine our 4 step draw process, shoot on the move and more. After lunch (you will have an hour break), we will incorporate our "primary firearm", aka the AR-15 platforms to refine our "hunting" positions, work our aggressive implementation and then put all of our systems together as we move and solve complex drills!
Register with the link below or go to https://instructorzee.com/training/ola/services/fighting-pistol-rifle?olaT=2020-11-28T15%3A00%3A00.000Z&olaR=510206
Equipment:
– 200 rounds for each weapon system (200 pistol & 200 rifle) of quality/ store bought ammo
– Reliable and functional sling (I can give you info if you need it).
– 3 magazines for each weapon system
– Pouches or ability to hold magazines
– Eye and ear protection – Gun oil
– Functional sights for gun
– Durable clothing and shoes/boots
– Water
– We recommend knee pads
– Any needed range items and/or wanted items (extra guns, batteries, snacks, etc)
– Intestinal Fortitude