SCGS Operation Old Guard feat. Kevin Dixie w/ Miss Liberty Belle – June 5, 2021
June 5 @ 9:00 am

-

4:00 pm

$125.00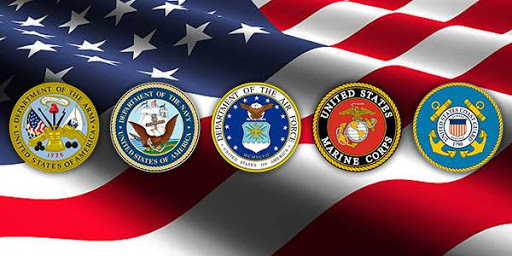 This will be a fellowship event to help raise money for veterans put on by Miss Liberty Belle and South Carolina Gun School featuring Kevin Dixie.  Part of the proceeds as well as any donations made will go to Veterans Last Patrol and Miss Liberty Belle for her continued mission to help raise money for veterans and their support programs.  There will be pistol training as well as some competition style scenarios with great prizes for the winners.  We will have some great sponsors, listed below, providing us with awesome gifts for the winners like pistol braces, flashlights, discounts on holsters, magazines, EDC belts, discounts on gunsmith work, and even more.  This is an event you don't want to miss and part of the proceeds will be getting donated to Veterans Last Patrol fundraiser.  We will also have a laser engraver on site if you would like to have any guns, knives, and/or magazines personalized.  Spots are limited so make sure that you are getting signed up and getting on the roster ahead of time to ensure you don't miss some great fellowship, training, and friendly competition for some awesome prizes.
We are pleased to announce that Kevin Dixie with No Other Choice is not just going to be a sponsor but also donating his time to come up and run you through drills.  This is one of the best instructors across the nation that you have a chance to train with.  He has trained some of the best instructors including myself along with law enforcement, military, and numerous civilians to be better shooters and trainers.  He has been on the cover of Time magazines and is deeply embedded in the 2nd Amendment community as an advocate for gun rights and is also part of Rob Pincus' Personal Defense Network.  He has also designed his own handgun named "The Truth" from his non-profit Aiming for the Truth and is the creator of the NOC Train and Learn 2A Industry event.
We will start at 9am and have the time set to end around 3-4pm but if it happens to run longer then so be it.  Everyone signed up and attending is invited back to SCGS for drinks and cigars.  You are welcome to bring your own drinks and cigars and there will be some on hand as well.  This is a fellowship event so please come to share and have a great time while hanging out and meeting like minded people in the area.
Sponsors:
No Other Choice
Kore Essentials
Legacy Firearms
UAG Custom Shop
Carolina Custom Foam
Coastal Medical of the Carolinas
GetRight! Personal Training
Equipment List:
Good pistol
Sturdy belt
Strong holster
3-4 pistol mags
2-3 mag pouches or other ways to carry at least 2-3 mags on your person
Chest rig or Plate carrier
300 rounds for pistol
Eye and ear protection
Hat and/or sunscreen
Hydration pack or some way to have water