Stay Alive: Your First Mistake, Will Be Your Last – October 23, 2022
October 23 @ 1:00 pm

-

5:00 pm

$60.00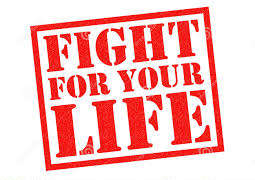 This workshop will help you do more than just survive a violent situation. We are going to cover mindset and situational awareness along with show why surviving is not always going to be enough, common mistake when picking self-defense training, the difference types of violence, as well as things to look for with self-defense training to ensure you not only survive but Stay Alive.  This will help you look at things in a different way to ensure the safety of you and your family.  
****STUDENTS ONLY PAY $10 USING CODE STAYALIVE. PROOF OF SCHEDULE IS REQUIRED ON DAY OF CLASS.****
Topics discussed:
Proper Mindset
Situational Awareness
Different Types of Violence
How to Respond to Violence
Weapons of Opportunity
Simple Self Defense 
Four Horseman of Response
How Violence affects Cognitive Thinking
Review
Important Information:
* Minimum of 2 students must be enrolled in each class. If minimum enrollment is not met you will be notified and rescheduled, no refunds. We will gladly move your class to another date that works for everyone if something happens to come up and your unable to make the scheduled date.