HERE'S WHAT OUR STUDENTS SAY
Just finished Pistol Tactics 101 class and I'm happy with the results. Learning how to approach different situations and being able to draw and fire was very important to me. This is a great class and can't wait for the next one!
I was surprised at how much I learned at South Carolina Gun School with Chris. I took the fighting pistol class and it was a great experience. I definitely plan on continuing my training with them in the future.
Chris at South Carolina Gun School was very patient, positive and informative! I felt more comfortable with my gun and other guns when I left. He adjusted my stance and shooting techniques to increase my confidence and accuracy. I will be back!
Chris at South Carolina Gun School is absolutely amazing and his class is incredible! I can't recommend enough. He did a great job of teaching, challenging us and making it fun as well! Treat yourself and take a class with Chris.
I took the Pistol Tactics class with my father and we had a great time. The instructor (Chris) was very knowledgeable and easy to work with. We were able to learn a tremendous amount from the day and had tons of fun in the process. I would certainly take another class with South Carolina Gun School!
Took Pistol Tactics AND Rifle Tactics with South Carolina Gun School and had a BLAST! Will definitely be back for more Pistol and Rifle training. You will not find a better class for the money. Chris is awesome!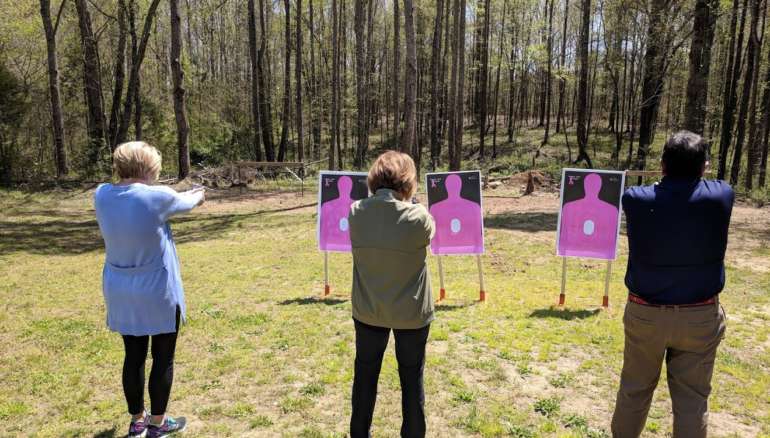 Our News & Blog
Check here for important updates and helpful videos.